CCleaner will Optimize and Speed up your PC
CCleaner Features
Award-winning PC Optimization – Trusted by millions and critically acclaimed, there's a reason why CCleaner is the world's favorite PC optimization tool! Easy to use, one click cleaning so beginners can optimize their computers in seconds. Plus, it's packed with advanced features for power users.
Faster Computer – Is your computer running slow? As it gets older it collects unused files and settings which take up hard drive space making it slower and slower. CCleaner cleans up these files and makes it faster instantly.
Safer Browsing – Advertisers and websites track your behavior online with cookies that stay on your computer. CCleaner erases your browser search history and cookies so any internet browsing you do stays confidential and your identity remains anonymous.
Fewer Errors & Crashes – Over time your registry can become cluttered with errors and broken settings which lead to crashes. CCleaner's patented registry cleaner clears out this clutter to make your PC more stable.
Quicker Startup – Many programs run silently in the background when you start up your computer. CCleaner helps you get to work, or play faster by letting you disable unneeded programs.
CCleaner is my most used addon utility…for well over 5 years and counting. It has been safe and effective for me the entire time. Years ago, when I started building my own PCs, my goal was hardware and software speed. I would spend a lot of time making sure wiring was organized and hidden to allow the best airflow possible.
It knows its limits instead of trying to do too much. The areas it does handle, has been flawless.
I even got ranked on Overclockers.net one year. Getting the Operating System to run smoothly depends on removing unneeded resource hogs, making sure the latest drivers are working, and optimizing your system drive.

I tried several other system optimizers, but eventually had to reinstall the system every time due to system instability. Finally I tried CCleaner. Finally because I have never needed another system cleaning tool. CCleaner gets rid of the trash you don't need and stays away from areas that might cause system crashes. It knows its limits instead of trying to do too much. The areas it does handle, has been flawless.
I have enough confidence in CCleaner now to install it on all my PCs and Android devices at work or home. I recommend CCleaner to all my clients so they have a simple way to clear their browser cache to view any site changes. Shift F5 does not always do the trick with some browsers. After a week of media browsing, system updates, or average use, you will be amazed at how much trash CCleaner safely removes. Plus the registry cleaner has never once deleted anything I needed…that is key. Think of the Registry as a database. On every Windows PC, the Registry stores preferences and settings for applications and the Windows operating system itself. Cleaning this is not only important for speed, but to also remove malware and old identity remnants.
There a few other products from Piriform I also use, but start with the free CCleaner utility and make your machine run faster and cleaner. If you do want to get their other products, you will save alot more just getting the Pro Plus bundled version listed below. You will not regret it…after all, it has been download over a billion times already.
Verdict
Excellent
CCleaner is proven safe and effective way to optimize and speed up your computer and Android devices. The free version is generous with features.
Add your review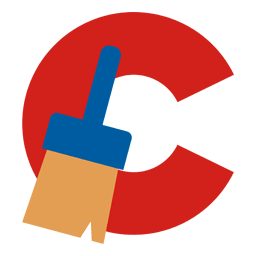 CCleaner Professional Plus (Recommended)
CCleaner Professional Plus includes everything you need to keep your computer running smoothly: Faster Computer - Privacy Protection - Real-time Monitoring - Scheduled Cleaning - Automatic Updates - Premium Support - Disk Defragmentation - File Recovery - Hardware Inventory